About this project
This website allows interested players to play the following classic text adventure games online
The Pawn
The Guild of Thieves
Jinxter
Fish
Corruption
Myth
Wonderland
It is powered by dMagnetic and openbsd.amsterdam. The games cannot be downloaded here, just played. 
How can I play the games?
The game console can be accessed via ssh.
| | |
| --- | --- |
| Server | magneticscrolls.net |
| Port | 8080 |
| Protocol | SSH |
| Login | magnetic |
| Password | scrolls |
On most computers (Including Win10) ,  it is sufficient to open a command/terminal window and type in the following command:
ssh -p 8080 -l magnetic magneticscrolls.net
What is my userID?
The userID is an alphanumeric sequence of 5-10 characters. It is used to identify users, and allows them to save and store their progress in the games. There is no limit as on how many userIDs each user can have. However, they will be deleted after 1 year of inactivity.
If you wish to play on a regular basis, please remember your userID.
What does it look like?
That, actually, depends on the terminal which is used to ssh to the server. If it supports Sixel mode, it looks as followed: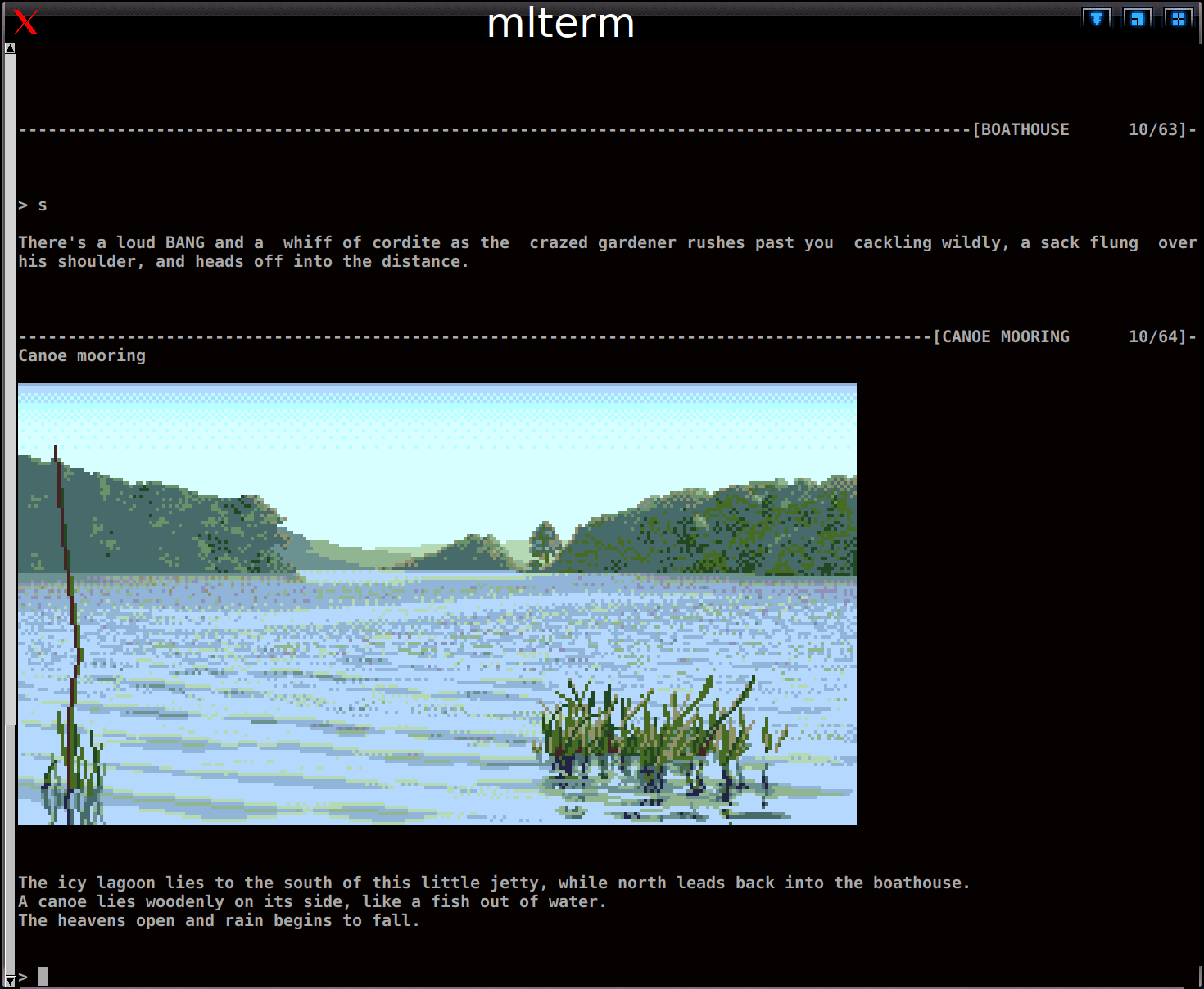 Jinxter, in mlterm on OpenBSD.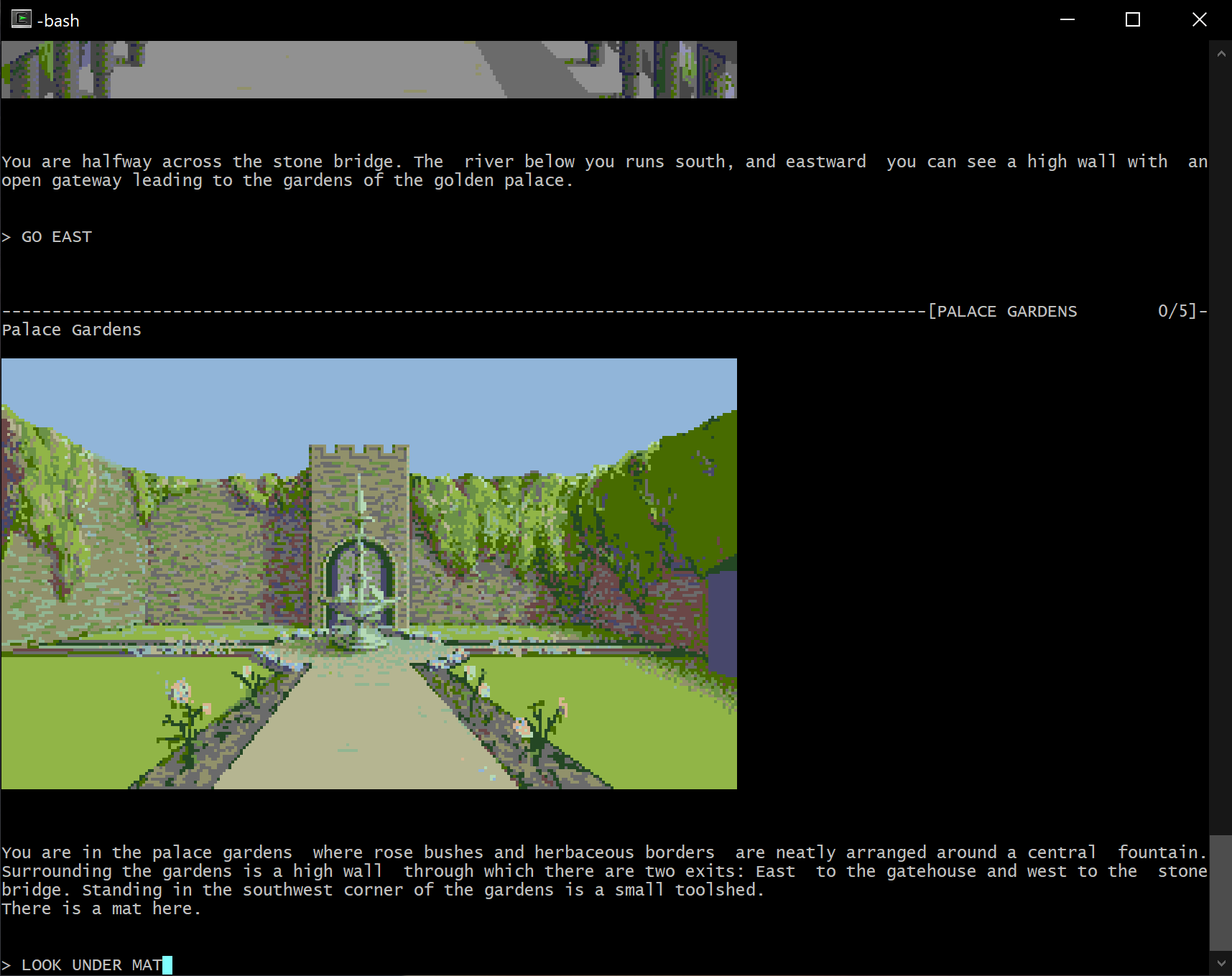 The Pawn, in cygwin on Windows.
What are those blocks I see in the pictures?
Not every terminal supports Sixel mode, thus, the default output mode is UTF. In this mode, it is important that the correct Terminal Font is used, otherwise, some symbols might not be displayed correctly. For example,  on Windows, MS Gothic works, whereas Consolas does not.
Sounds nice and all, but I prefer playing on my phone?
Don't worry, we got you covered. You can try one of those links, for example
Or head over to https://strandgames.com for more information. 
About Magnetic Scrolls Ltd
Magnetic Scrolls was a British video game developer, active between 1984 and 1990. A pioneer of audiovisually eleborate text adventure games, it was one of the two largest and most acclaimed interactive fiction developers of the 1980s.
Contact Information
contact@strandgames.com