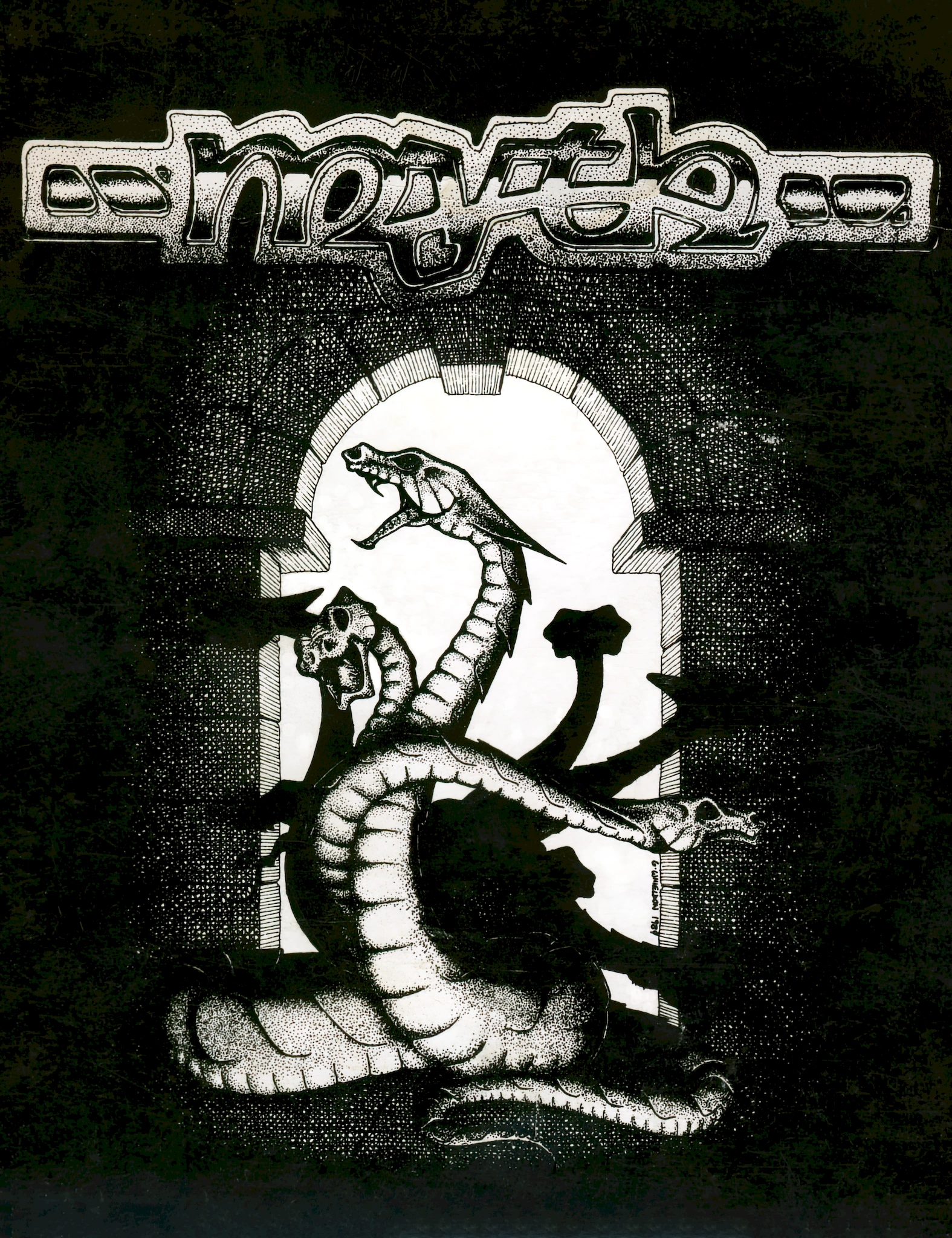 IT'S NOT EASY BEING A GOD...
The golden age of Ancient Greece. A time of men and gods. A place of Myths and legends. Where errant Heroes vie with preternatural forces while their gods stand aloof and disinterested. But history is always written by the victor and the tale herein related tells a different story. A chapter from the Unwritten Histories, Myth recounds the struggles of the Olympian deities as they battle to maintain their religious monopoly in the face of the gathering storm of Christianity. At once poignant, subtle and self-effacing, Myth takes a light-hearted look at the roots of popular mythology through the eyes of Poseidon, god of the sea as he travels The Underworld in search of the fable Dark Helmet of Hades.

Myth comes from the stables of Magnetic Scrolls, home of a string of award-winning adventures, such as Guild of Thieves, Corruption and Fish!.
---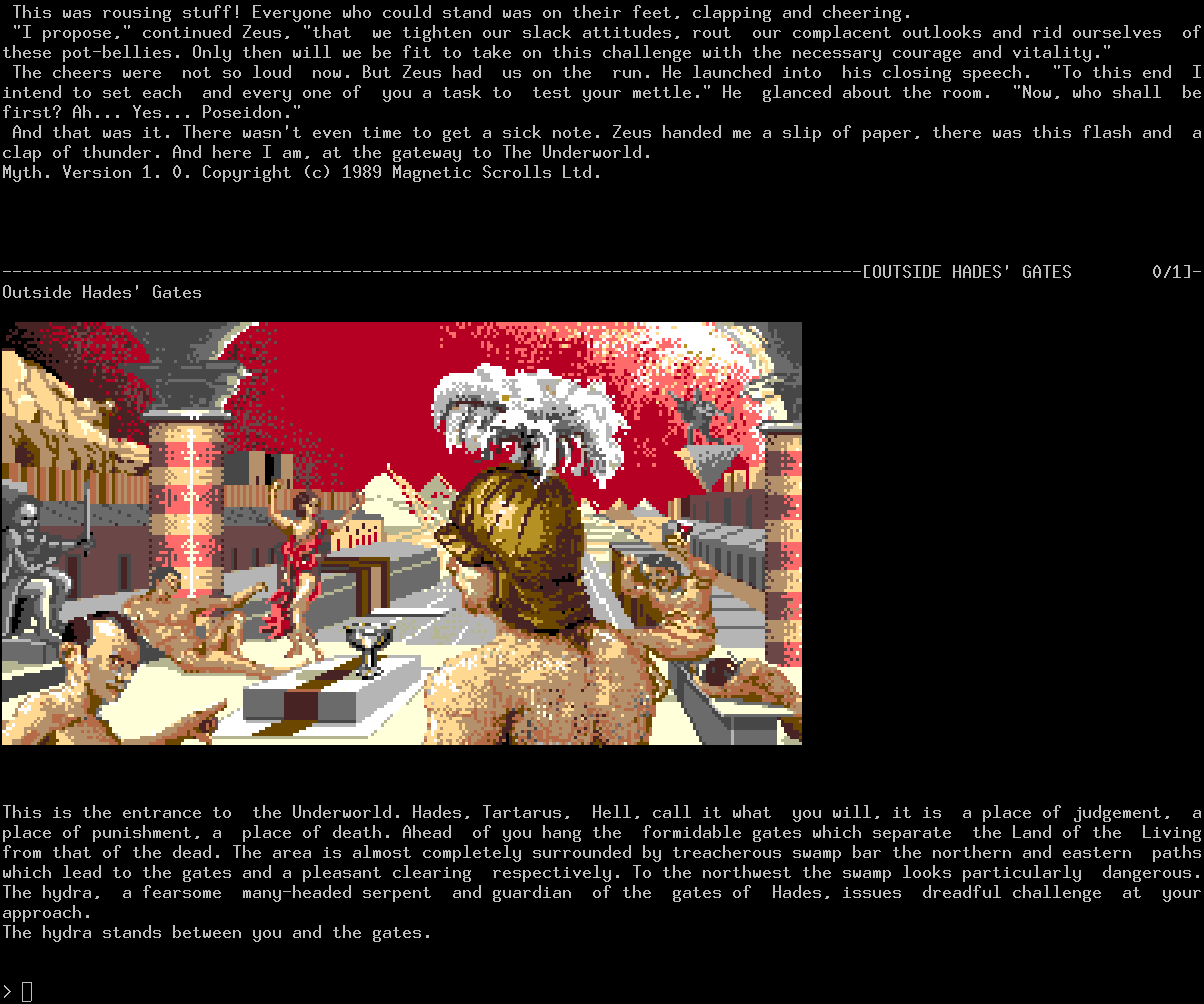 ---
Documents
---
To play, ssh to port 8080 of magneticscrolls.net. Login in as 'magnetic", password 'scrolls'. Select from the main menu <I> and choose one of the sources: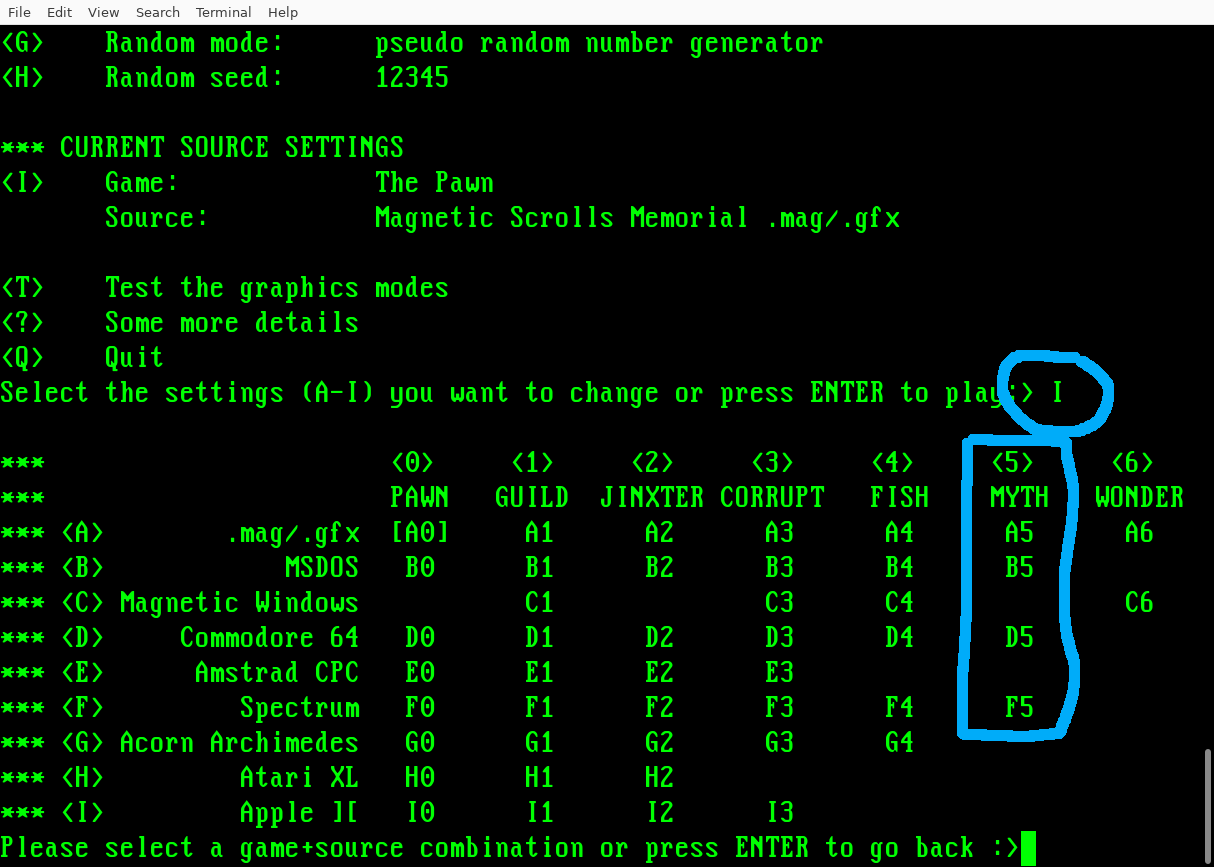 | | |
| --- | --- |
| .mag/.gfx | A5 |
| MSDOS | B5 |
| Magnetic Windows | - |
| Commodore 64 | D5 |
| Amstrad CPC | - |
| Spectrum | F5 |
| Acron Archimedes | - |
| Atari XL | - |
| Apple II | - |