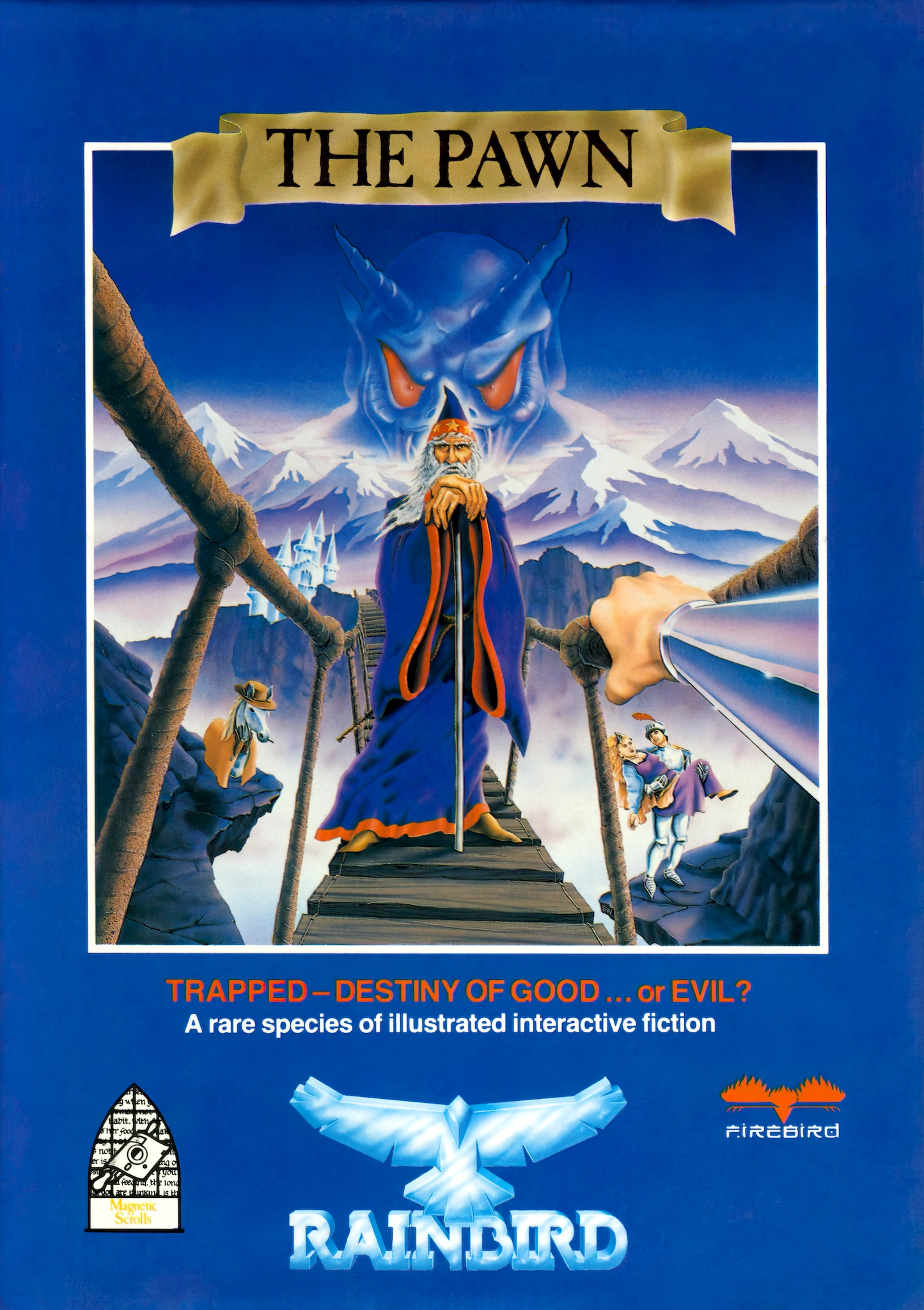 Trapped - Destiny of Good...or Evil?
Set in the mythical world of Kerovnia, this amusing and complex tale is subtle enough to appeal to the beginner and hardened adventurer alike. A revolutionary text-handling system allows input of complicated sentences and complete interaction with characters (including some very intelligent animals!).

The Pawn represents all its characters and objects as if they existed in a real world, storing complex information about their attributes and properties linked to their particular position or context in the game.

Your objectives are manyfold: The simpliest is to escape from Kerovnia, but you will find others as you wander about the land and communicate with the characters you meet.

The Pawn combines a rich text adventure, with stunning colour graphics, and a language parser that will set the standards for years to come.
---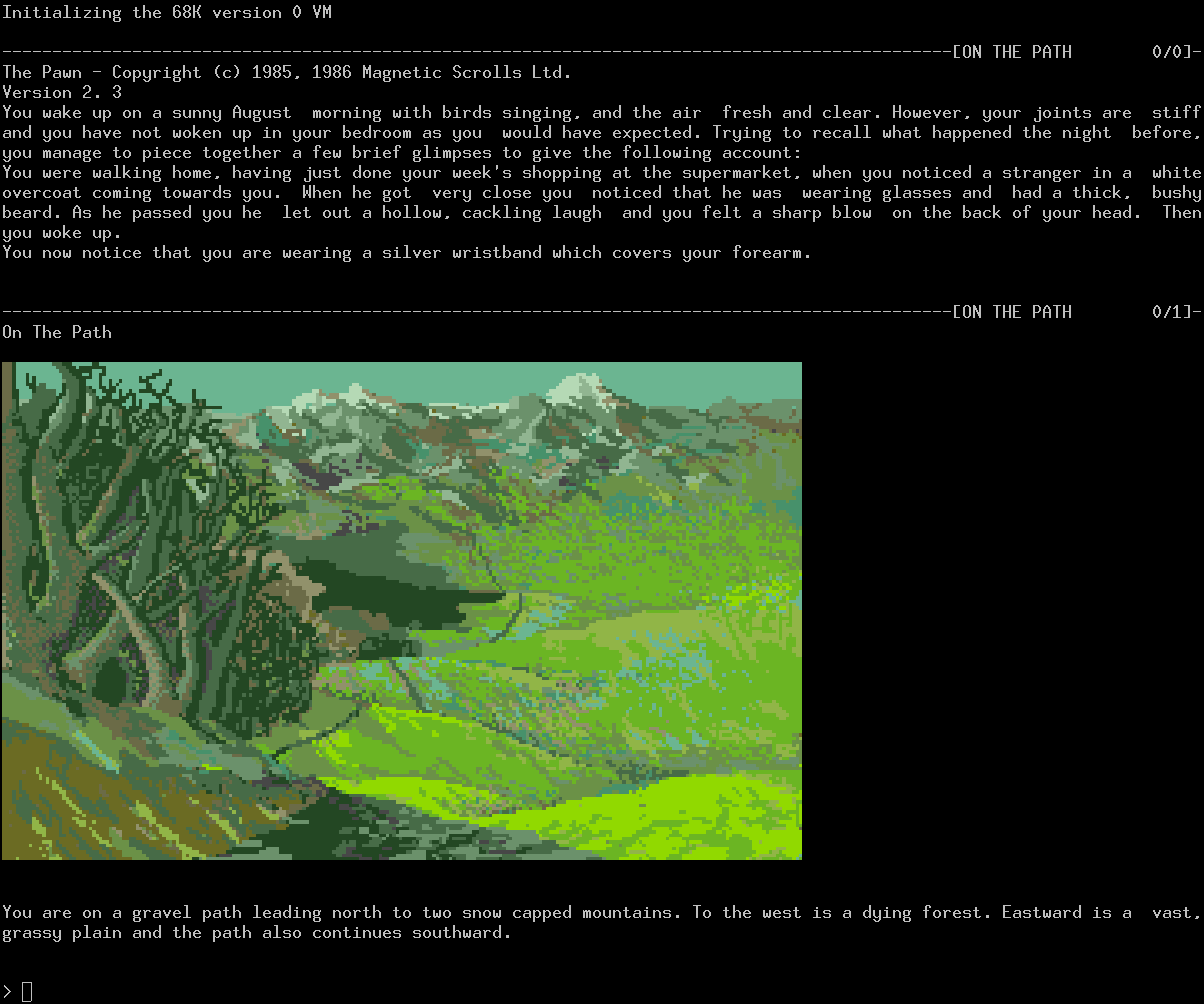 ---
Documents
---
To play, ssh to port 8080 of magneticscrolls.net. Login in as 'magnetic", password 'scrolls'. Select from the main menu <I> and choose one of the sources: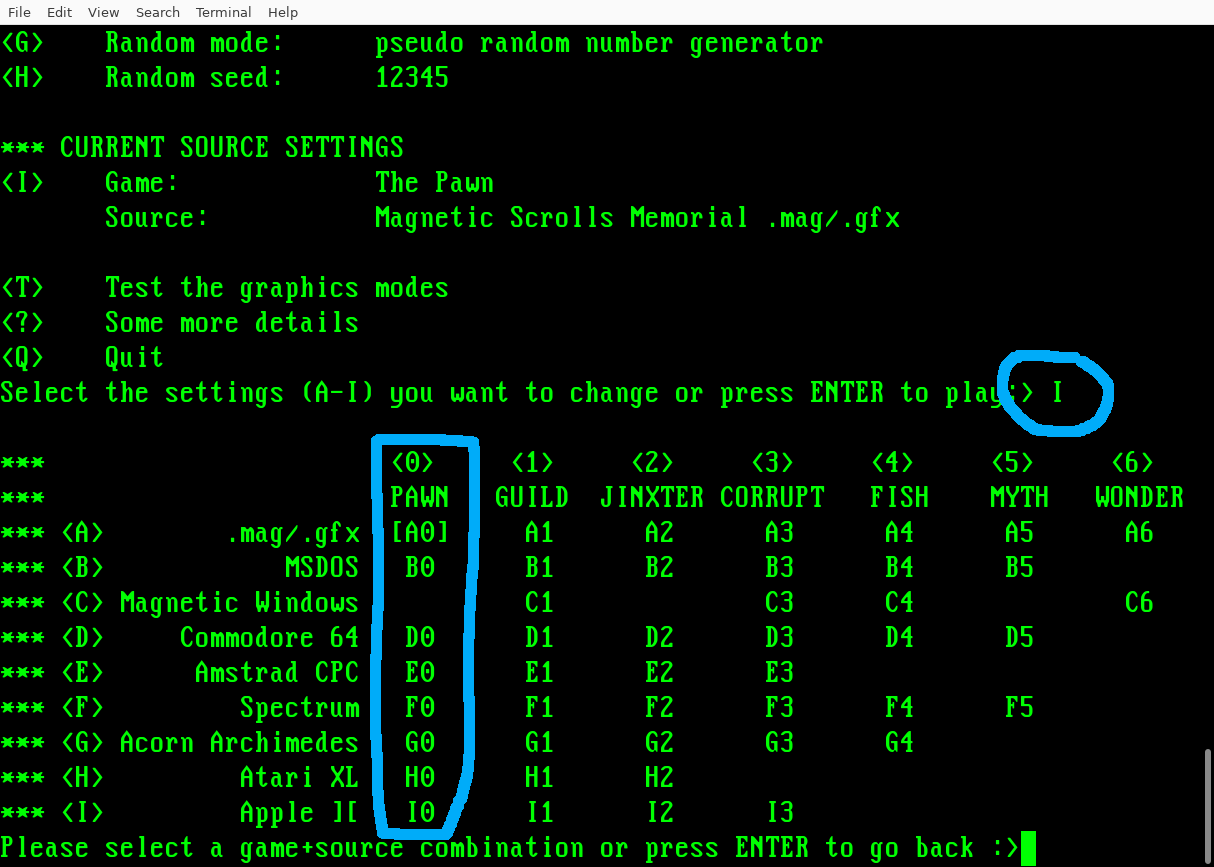 | | |
| --- | --- |
| .mag/.gfx | A0 |
| MSDOS | B0 |
| Magnetic Windows | - |
| Commodore 64 | D0 |
| Amstrad CPC | E0 |
| Spectrum | F0 |
| Acron Archimedes | G0 |
| Atari XL | H0 |
| Apple II | I0 |