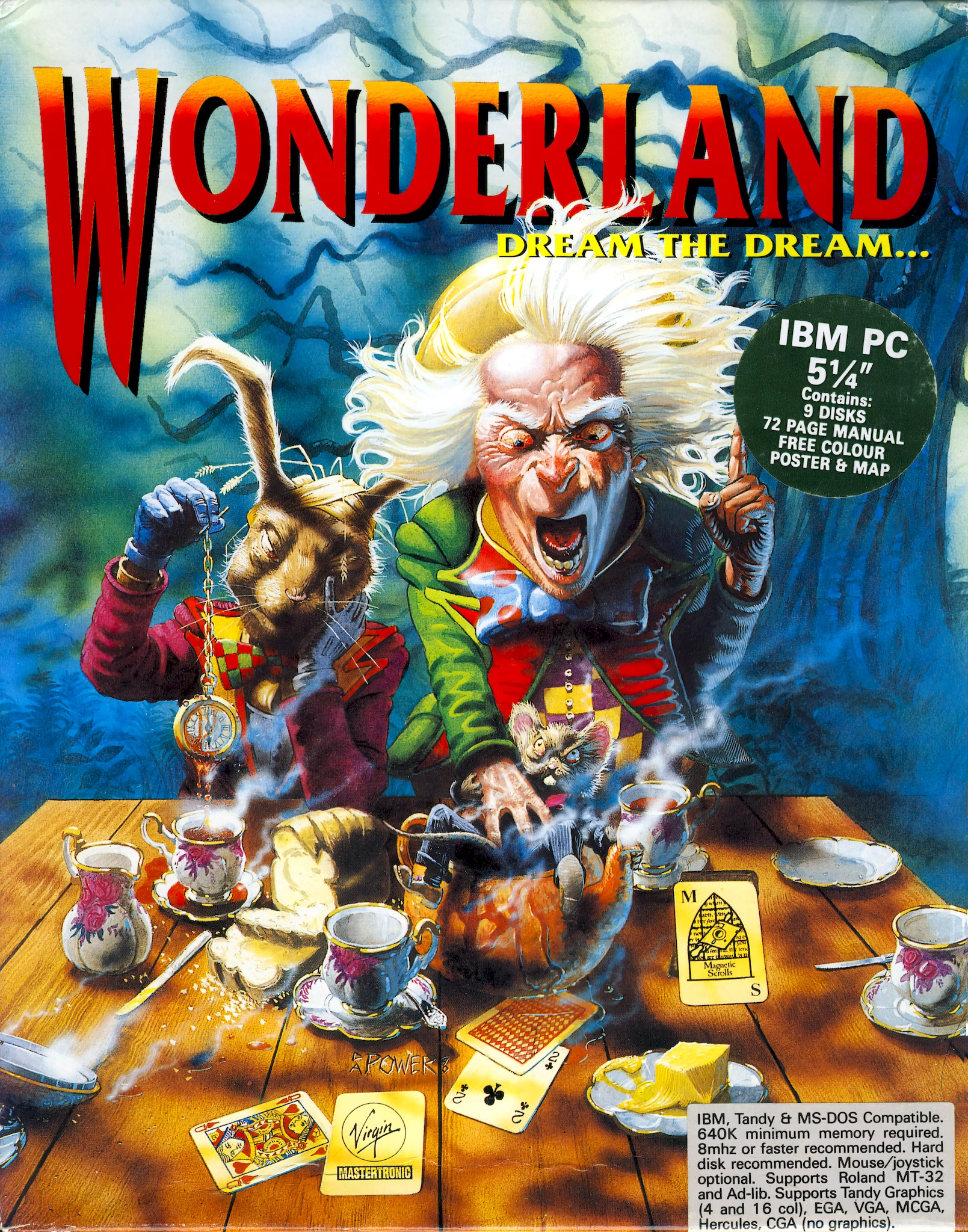 Dream the dream...
EVERYONE HAS READ WONDERLAND...BUT ONLY ONE HAS DREAMED IT... UNTIL NOW!

The newest and largest-ever adventure from Magnetic Scrolls draws you into the bizarre logic of Lewis Caroll's spellbinding imagination. Here you will meet all the main characters from the book - the Mad Hatter, the giant caterpillar, the Queen of Hearts, the Duchess and her cook...

Here, too, you will be confronted by puzzles, puns, and conundrums, potions and mushrooms, a giant puppy and a miniature tunnel, and challenges enough to keep you within Wonderland's perplexing and magical domains for hundreds of hours.

Wonderland - written in Magnetic Windows, the radical new adventuring environment from Magnetic Scrolls - gives you over 100 stunning graphics, many of them animated... but that's not all. A mouse click on an illustration reveals information about the objects shown. Pop-up menus of appropriate commands let you play with a minimum of typing. On-screen maps and help, multiple windows, and icons for every object and room in the adventure combine to make the most sophisticated environment ever created.

It all helps, but in the end it's down to you. Have you the dreampower to dream your way through wonderland ?
---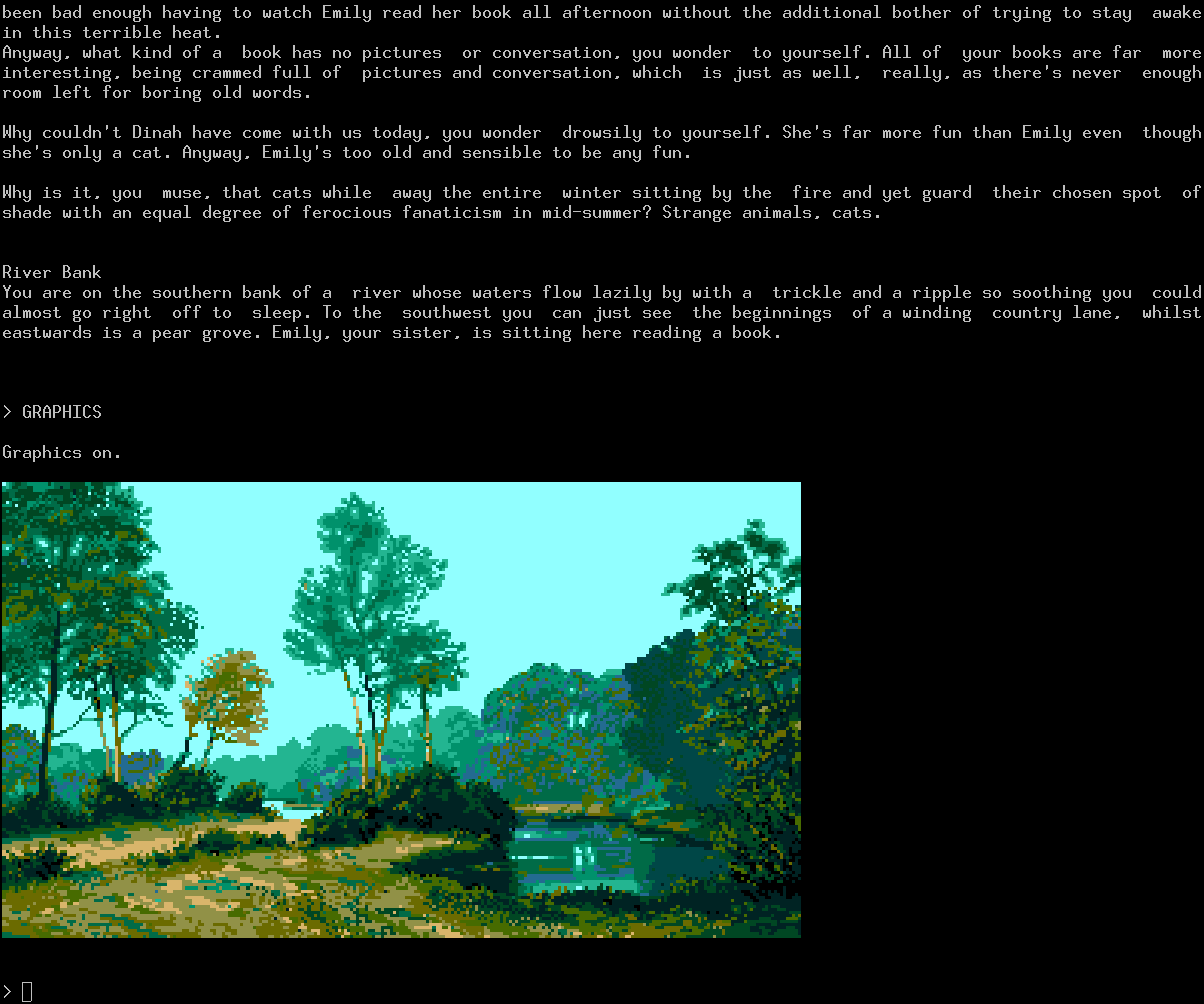 ---
Documents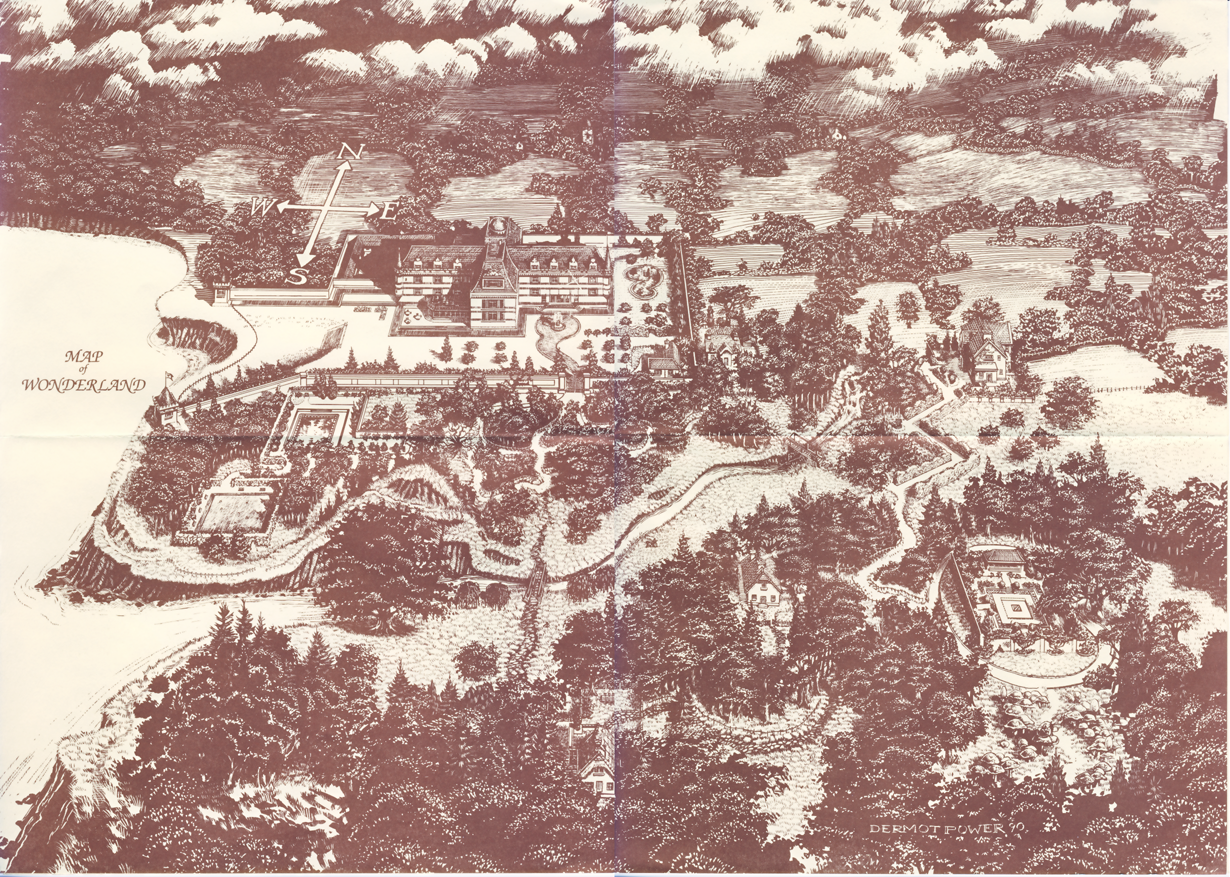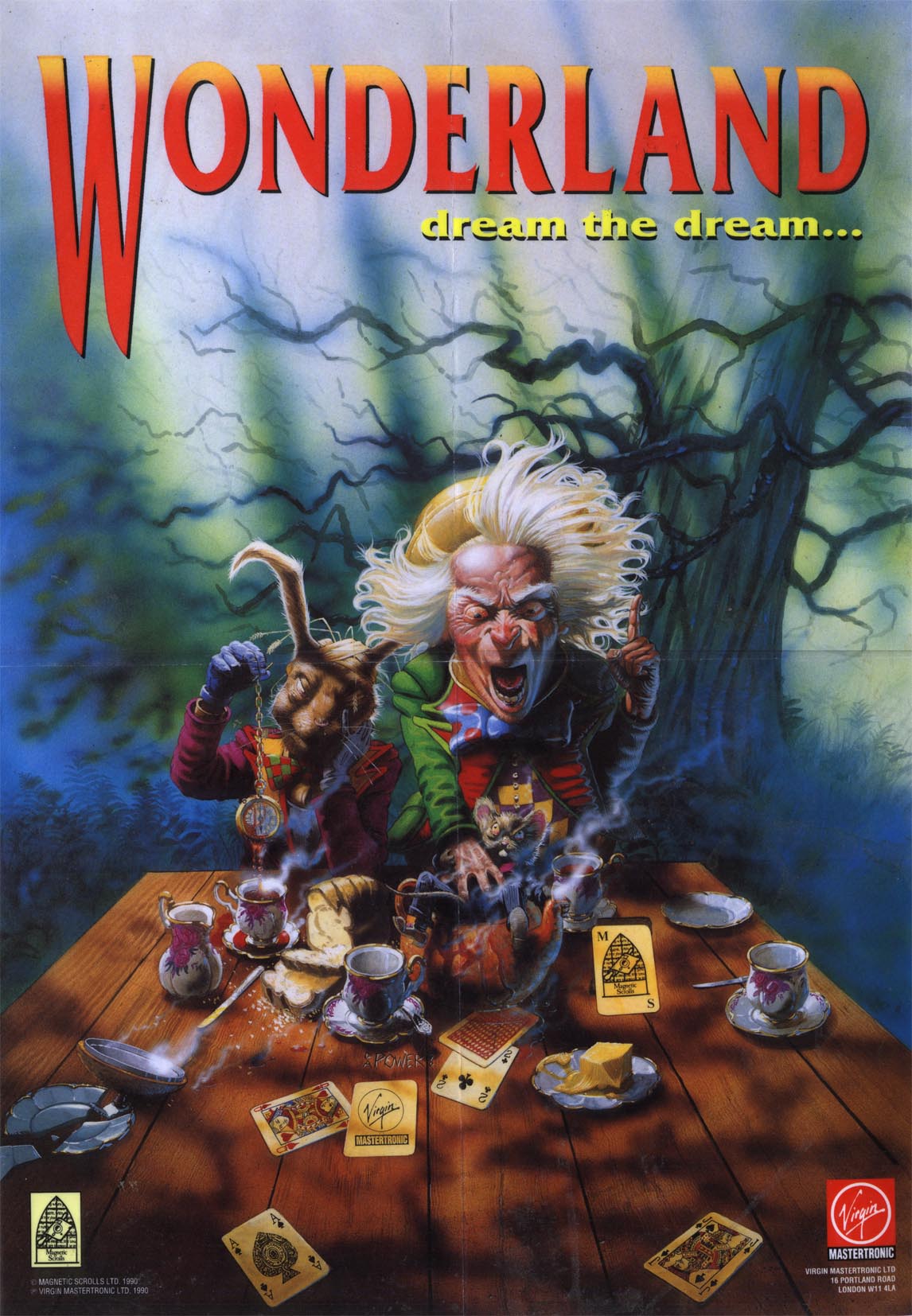 ---
To play, ssh to port 8080 of magneticscrolls.net. Login in as 'magnetic", password 'scrolls'. Select from the main menu <I> and choose one of the sources: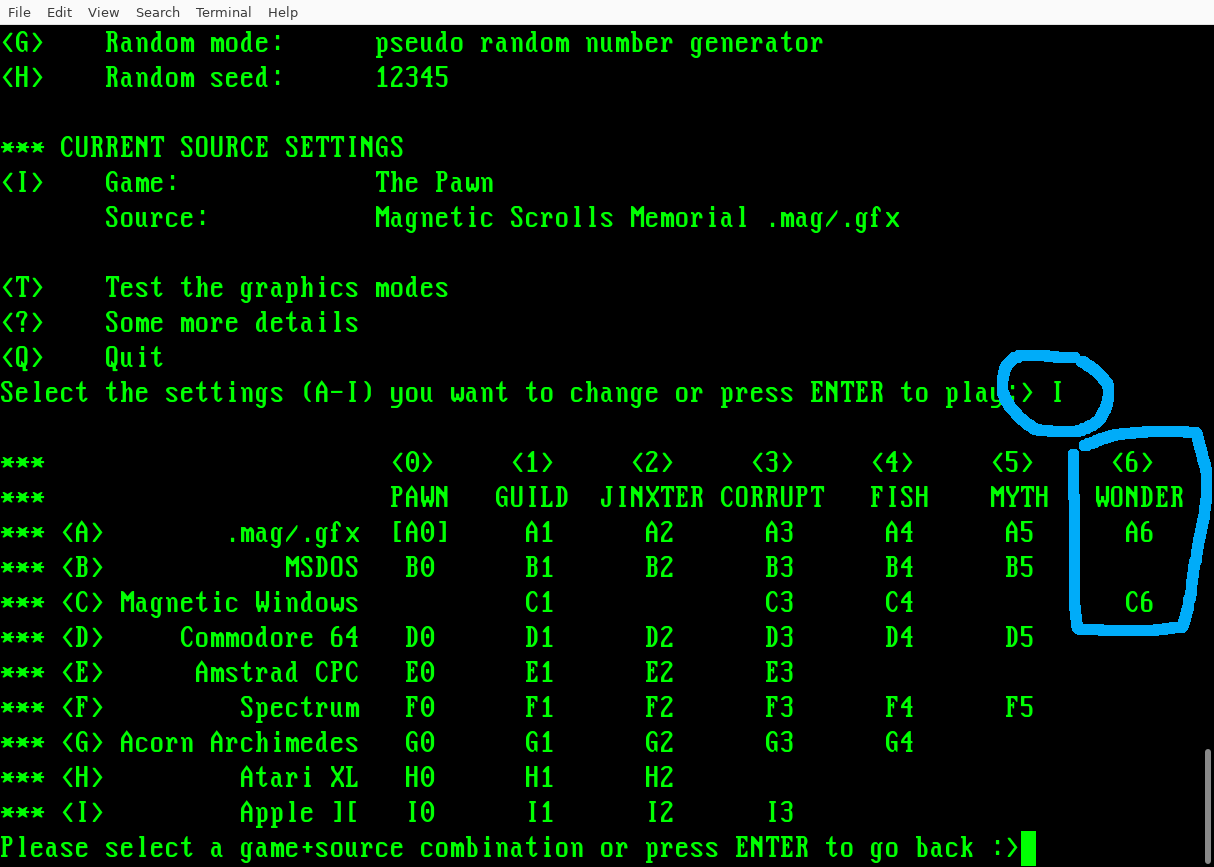 | | |
| --- | --- |
| .mag/.gfx | A6 |
| MSDOS | - |
| Magnetic Windows | C6 |
| Commodore 64 | - |
| Amstrad CPC | - |
| Spectrum | - |
| Acron Archimedes | - |
| Atari XL | - |
| Apple II | - |